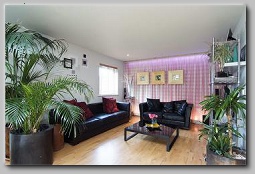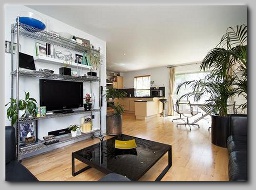 House @ P2 design is an established House Doctor service that can add thousands of pounds of value to a property, often with only simple actions. Don't hesitate to call us for a chat and a quotation.
ouse @ P2

Why?


It's a tough time to try to sell your property, but some expert advice can make all the difference. You should never underestimate the power of a first impression. Presentation can make the difference of literally thousands of pounds on sales values, which has been proven time and time again
(have you seen Phil Spencers C4 Secret Agent)
.
Consider the following:-

Why House?


We are an established company of House Doctors with over 30 years experience in the residential and commercial market. We can advise you on your property details and in many cases, liaise with your agents to re-assess your market strategy.

We charge a modest fee for the first consultation where we assess and discuss your property, giving you first hand advice on how to realise the potential. Thereafter, for a further fee, we can develop a more defined strategy, report and meetings to assist you in implimenting the agreed changes, culminating in a rebirth onto the property market.


It's a small price to pay for getting your property moving.


We offer expereinced, genuine, sensible and practicable advice to all our clients.Thereafter it's up to you....you can either undertake the work yourselves and we can revisit your property before launching it again on the market, or we can further assist you in very practical ways helping you through the whole process to complete the transformation.


Still not sure.............?


"I was cynical of house doctors, thinking they made it up as they went along,"
a House Doctor client recently said.
"But we got one in and she advised on presentation. We got rid of personal items, rearranged furniture and spent £1,200 putting mirrors in small rooms to create a feeling of space, changing lighting and modernising the soft furnishings with accessories. It sold for the asking price and sell within a fortnight of relaunching the house. That's quite an achievement in a falling market."

P2 design Ltd incorporating P2 architects;

Company No 3587234

local areas covered: croydon. carshalton, clapham, wimbeldon, streatham, tooting, richmond, kingston, wallington, sutton, south croydon, sanderstead, purley, banstead, woodcote village, coulsden,
projects covering south london, london, city of london and west end, surrey, hampshire, sussex, kent, buckinghamshire, berkshire middlesex, edinburgh, glasgow, paris, belfast, dublin, amsterdam
project sectors and commissions include : residential extensions, alterations and adaption's, planning consultancy, advice and applications; building regulations applications; residential developments, commercial fit out, commercial interiors, space planning and work space consultancy, retail consultancy, healthcare, education, public works
Web Design & Copyright
P2 design ltd | P2 Webmaster

What?


So what do house doctors actually do? At
House
we advise clients to employ tactics ranging from simple de-cluttering and repainting, up to larger-scale jobs such as fitting modern flooring and revamping tired kitchens, depending on a property's condition. At
House
we look at the property as a whole, inside and out. You may not even have to spend money – a simple reshuffling
,
maybe just changing the definition of rooms may be just what your property needs.

For most of us
,
our homes are the biggest investment of our lives and we need to make the most of them. Staging a property for sale means making the most of it's best features, maximising the sense of space and light, and presenting it in a way which appeals to the maximum number of potential buyers.



• Has your property been on the market for more than 6 weeks?
• Less than 10 viewings within the first few weeks?
• Do you have a property you wish to buy?
• How do you know whether you need help with the presentation of your property?

G E T Y O U R P R O P E R T Y M O V I N G T O D A Y

For all costs and further details email
paula@p2design.co.uk